A drab weekend
English weather frustrates me at times. We've had yet another overcast weekend in mid winter which provides little in the way of interesting light, except perhaps a great soft light source. Even the mornings have been woeful at the moment with little mist or atmosphere. Even the snow went away.
So macros in the house it is!
So eventually I got bored of trying to find interesting things in the house and went for a walk. Tried a few water shots, trying to get some interesting reflections. I feel I'm scraping the bottom of the barrel at this point; there's not a lot of choice as the current lockdown means I can only go a few miles from the house!

Yet another bold little robin came to say hello.
A little bit of mist around if you get lucky.
Lovell Pond
Whilst trying to find an interesting shot I came across this pond and was struggling to get a composition I liked.
On the left here is the basic image I got out of the camera with minimal post processing. It just wasn't doing it for me so I've basically chopped off the low end of the histogram  to limit the dark end and cropped 1:1 to eliminate some of the messy tree and bank detail on the left.
I think this now much better and has some atmosphere of the wintery day. It better reflects how nippy it was standing there for 10 minutes trying to find the right shot!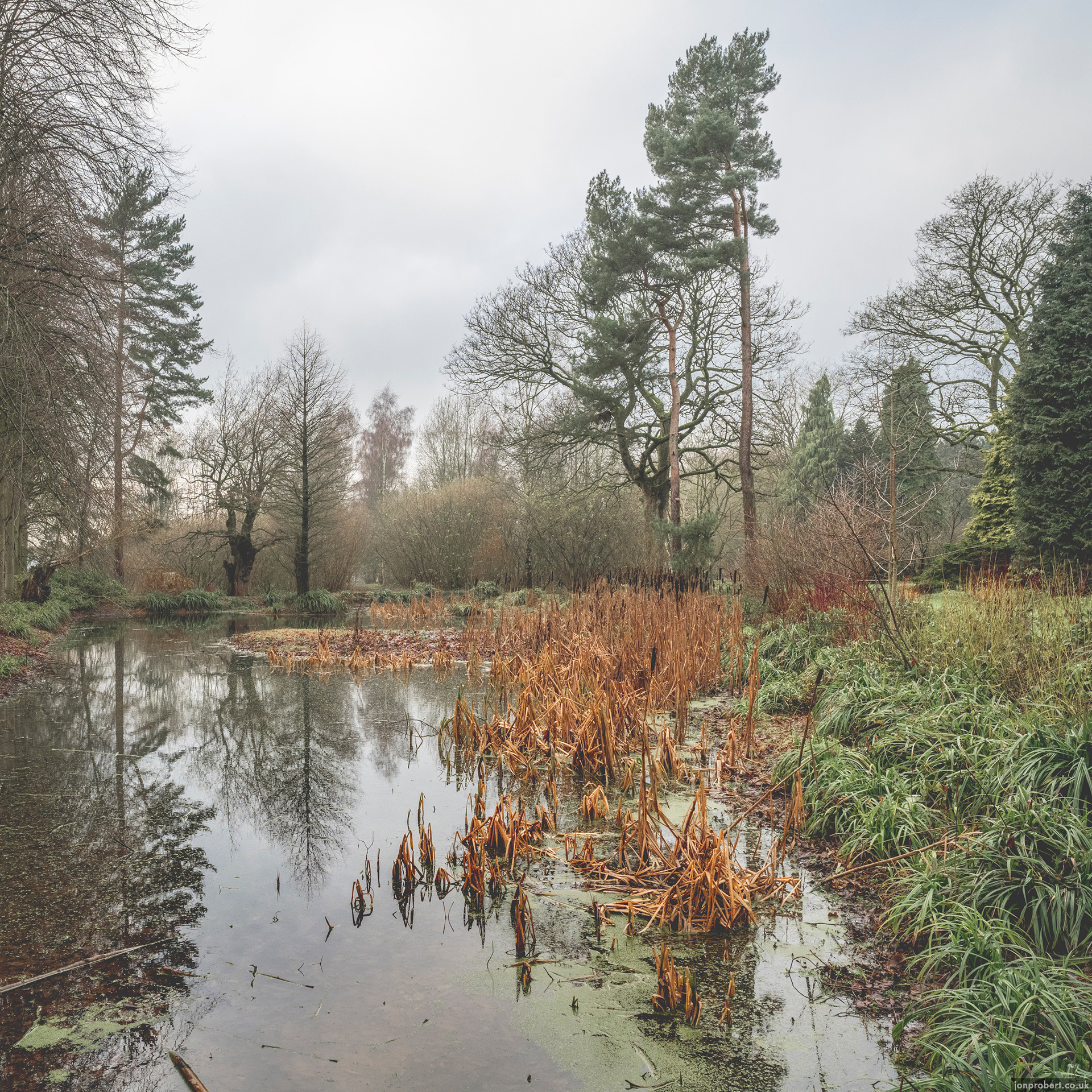 Next comes Saturday, but sadly no specular light to come with it. Captured a few interesting shots though.
10 stop filter came out again. Wet feet in the stream.
And one last one that I think would work well if I came back early in the morning with some mist or at golden hour. Chopped off the low end of the histogram again to give this bleak look.
Sunday was just one of those days where you really can't do much right. Spilt my coffee, couldn't take a photo, and burnt my dinner. 
Had a go at trying to freeze water at high speed. These are not particularly great or inspiring but hey ho. I'll try for a better composition next time.
and spoons with interesting reflections for some reason!
Until next time everyone.
Stay safe.